Platform Admin
Last modified: February 10, 2021
These articles describe how to manage the Analytics Hub platform. If you have the role of Platform Admin you can:
Create Sites
Assign and Remove Licenses from Users
Create and Remove Users from the Platform
Create, Add, and Remove Site and Platform Admins
Add License to the Platform
Configure LDAP and SMTP
Set Platform Base Address for Emails and Links
Set Platform-Level Sharing Restriction
Turn On and Off Data Collection
Set Logging Level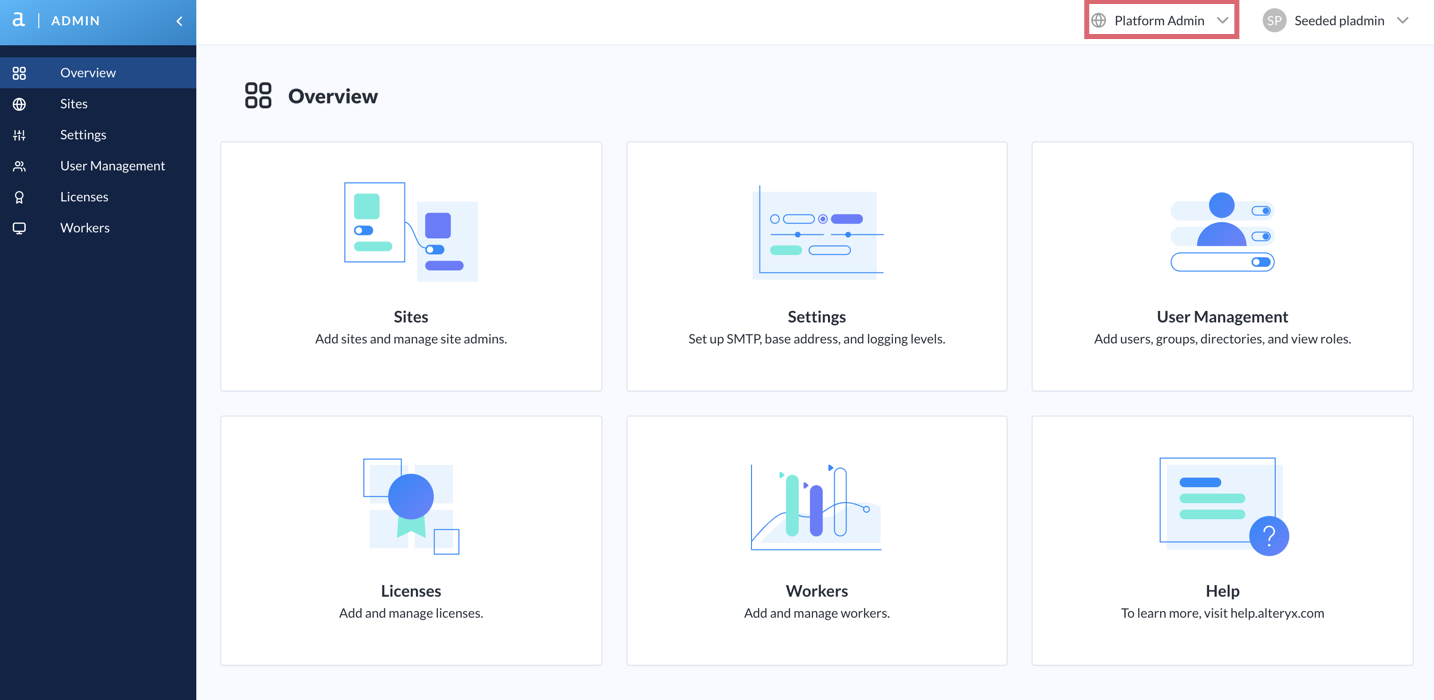 There are two ways to get to the Platform Admin site:
Choose Platform Admin from the dropdown menu on the sign-in screen. Note that you only see a drop-down menu if you belong to more than one site.

Select the site drop-down menu > Platform Admin from the top of any page in a site.